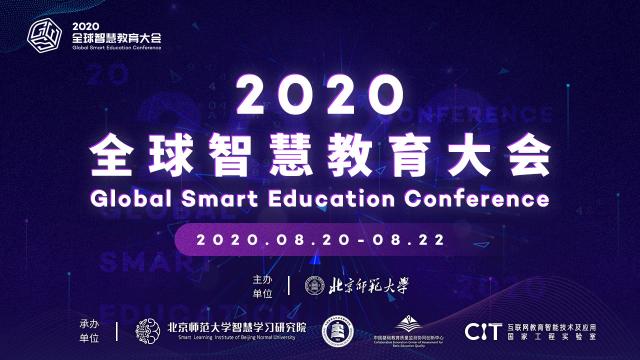 1 Background
Today, the new round of scientific and technological revolution and industrial transformation is an irresistible trend, and it has sped up the conversion of scientific research paradigms and social governance model. On the one hand, emerging technologies such as the Internet, Artificial Intelligence (AI), Big Data, Cloud Computing, the Internet of Things (IoT) and Virtual Reality (VR) are changing people's way of thinking and living. On the other hand, these technologies can also lead to unprecedented technology ethic issues and significant risks, many uncertainties are shaping our future. Countries including the United States, the United Kingdom, Japan have successively published AI development strategies, ranging from policy plan, industry layout to industry exploration, so as to enhance the integration of intelligent technologies with every area, actively prevent the negative impacts of AI and focus on developing "trustworthy" AI.
Education, aiming at enlightening people, should not only carry forward the spirit and culture of mankind, but also cultivate innovative individuals oriented to the future. The United Nations' 2030 Agenda for Sustainable Development (2016) has put forward the idea of "ensuring inclusive and equitable quality education to promote lifelong learning opportunities (LLO) for all (SDGs-4)". To provide extensive insight into educational development for countries across the globe, UNESCO has released reports on the futures of education in succession, including Learning to Be: The world of education today and tomorrow (1972), Learning: The Treasure Within (1996), Rethinking Education: Towards a global common good? (2015). In 2019, UNESCO launched the Futures of Education initiative which looks into the education in 2050 and beyond, attempting to reimagine how education and knowledge can shape the future of humanity in a context of increasing complexity, uncertainty and precarity.
The Chinese government has also published the New Generation Artificial Intelligence Development Plan, Innovative Action Plan for Artificial Intelligence in Colleges and Universities, Education Informatization 2.0 Action Plan, China Education Modernization 2035 Framework so as to provide guidance, objectives and methods for the application of AI in education. The Ministry of Education has selected 10 regions for establishing Smart Education Demonstration Zones, expecting to expedite the exploration of new model, new method and new path to transform education through ICT and intelligent technologies. In recent years, smart education has received increasing attention all over the world. Smart education refers to an educational system with high-quality learning experience, highly adaptable learning content and high teaching efficiency that is provided by schools, regions or countries. As a high-end form of ICT in education, smart education is committed to setting up smart learning environment, exploring new models of learning and teaching, building modern educational system. With the support of information technologies, such as AI, futures of education will open a new chapter in smart education.
Since the beginning of 2020, quite a few schools have adopted online teaching due to the spread of COVID-19 pandemic across the world. After the outbreak, China's Ministry of Education has launched an initiative "Disrupted Classes, Undisrupted Learning" to integrate high-quality educational resources at school, city, province and country level in order to realize home study of 270 million students through distance education. During the pandemic, the National Engineering Laboratory for Cyberlearning and Intelligent Technology (CIT) and Smart Learning Institute of Beijing Normal University (SLIBNU) have carried out policy consultation, academic research, program research and development, etc., and jointly worked with UNESCO Institute for Information Technologies in Education (IITE) in finalizing and publishing a series of handbooks, covering flexible learning and online education, which helped share Chinese experience and explore new forms of the futures of education with worst-hit regions of the COVID-19.
From 2016 to 2019, Beijing Normal University, jointly with University of North Texas and other institutions have held 4 consecutive US-China Smart Education Conference (UCSEC) to explore the development trend of future educational technologies and released relevant research reports that have exerted great influences. Smart education is expected to play an important role in the society with uncertainties, multipolar world and the intelligence era. In order to further understand the latest achievements and development trends in smart education, grasp the influences of AI on the futures of education, discuss the factors, features, plans and potential problems in IT-driven educational development under special circumstances, set up international platforms for educational research, exchange and cooperation, press ahead the building of "a community of shared future in cyberspace ", Beijing Normal University, with the approval from the Ministry of Education, will collaborate with international organizations and other Higher Education Institutions (HEIs) to hold the 2020 Global Smart Education Conference on August this year.
2 Objectives
This conference is to pool global resources and strength in smart education, forge high-end platforms for exchange and cooperation, facilitate innovative integration of intelligent technologies and education and promote equity in education and personalized growth. With a focus on the shared future for mankind in the intelligence era, it also aims at seeking diverse approaches and possibilities for smart education to promote human development.
3 Themes
Ø New forms of futures of education fostered by AI
As futures of education will be sustained jointly by physical space, social relations and cyberspace, the smart space of human-machines integration may lay the foundation for future schools and Big Data in education will drive the restructuring of educational evaluation system. The unexpected COVID-19 outbreak has indeed sped up the education informatization and intelligentization. There has been a new trend for schools to remove the educational barriers and achieve mutual openness. In addition, the futures of education will be embedded in daily life so that learning can be carried out by anyone anywhere and anytime. Therefore, how to launch massive social experiments on AI in education, formulate efficient policies to fuel the development of AI in education, push forward the formation of new models of learning and teaching, enhance the cultivation of AI-related talents are the prioritized issues in smart education development.
Ø Promoting educational equity and human development with intelligent technologies (Artificial Intelligence and 5G)
In the intelligence era, the development of education will be targeted at a more equitable standard with higher quality and will attach more importance to the inclusion in education. Intelligent technologies such as AI, Big Data, VR, block chain and 5G will present vital solutions to the issues of education equality. Therefore, the extensive application of intelligent technologies to educational reform and development, as well as the empowerment of teachers, students and administrators, are of great significance in cultivating students' innovation capacity and spirit of cooperation and facilitating personalized and sustainable development for people.
Ø Achievements and trends of smart village and smart education development
Intelligence is a new production factor of smart society. The basic starting point of smart society is to meet the people's growing requirements for a better life. Based on modern advanced Internet technology, smart village aims to improve farmers' living standards, establish a smart culture and industrial value system, and create a multi-functional business environment. At the same time, the development of smart education will help smart rural areas to access more equitable and high-quality education. In recent years, with the efforts of local governments, smart villages and smart education have some achievement. We need discuss and explore how to further promote them.
Ø Opportunities and challenges brought by COVID-19 outbreak to global education
The large-scale online education, adopted by millions of students worldwide during the pandemic, is unprecedented in human history. What we are going through may be the biggest program for information infrastructure upgradation, a training program for teachers and students to enhance information literacy, the largest global social experiment for ICT in education and a movement for open educational resources. Governments, schools, experts and enterprises can make concerted efforts in response to the blow and impacts of COVID-19 outbreak and seize the opportunities presented by this crisis, so that the development of education informatization can be advanced to a new level.
4 Organizations
According to the Approval of Hosting 2020 Global Smart Education Conference ((2020) No. 161), the 2020 Global Smart Education Conference has been officially approved by Department of International Cooperation and Exchanges of Ministry of Education, China.
The conference intends to invite Department of Science and Technology of Ministry of Education, National Commission of the People's Republic of China (Chinese NatCom) for UNESCO, and China Center for International People-to-People Exchange (CCIPE), etc. for guidance.  
Ø Hosts
Beijing Normal University (BNU)
Ø Organizers
l National Engineering Laboratory for Cyberlearning and Intelligent Technology (CIT)
l Collaborative Innovation Center of Assessment for Basic Education Quality
l China Institute of Education and Social Development
l Smart Learning Institute of Beijing Normal University (SLIBNU)
5 Conference Agenda
Due to COVID-19 outbreak, 2020 Global Smart Education Conference will be held both online and offline, including opening ceremony, 12 forums, and closing ceremony
Date

09:00-12:00

14:30-17:30

19:00—22:00

20/08/2020

Thursday




Opening Ceremony

Forum 1:

AI and the futures of Education

Forum 2:

The Futures of Education and Teachers' Capacity Building

21/08/2020

Friday

Forum 3:

Education in 5G era

Forum 4:

Governance and Social Perspective for AI;

Forum 5:

Application and development of big data in education under the background of artificial intelligence

Forum 6:

K12 Education in the Age of Intelligence;

Forum 7:

Utilizing Open Educational Resources (OER) for achieving inclusive education

22/08/2020

Saturday

Forum 8:

New Infrastructure Construction and New Ecology of Regional Smart Education;

Forum 9:

Smart Village and Smart Social Development

Forum 10:

International Science Education Forum;

Forum 11:

ICT Promoting the innovation of Higher Education

Forum 12:

Ÿ Smart Education and the Futures of Education

Closing Ceremony